---

WARRANTIES / RETURNS

---


WARRANTIES: We will always try to do our best at representing an item to the best of our abilities. We will

go out of our way to avoid any conflicts. They're just no fun.



This symbol signifies that this item has a 30 day limited warranty either from us or the original manufacture and will

perform as stated in the listing text. Some NEW items may have a different manufacture warranty period. Crosley products

for example have a 90 day manufactures warranty.

If item fails to perform as stated it may be able to be returned for repair / replacement towards another item at our

option. Items must have prior authorization before returning. Warranty will not cover user cosmetic damage, breakage,

transit damage, misuse, abuse or actions out of the control of the user, seller or manufacturer such as flood, fire, lightning or

other mishap. Items submitted for return will be shipped at buyers expense and shall be packaged for safe arrival, carrying

full value insurance. Repairs will be handled ASAP, but due to various influences can take 30 days or longer to rectify,

especially if parts or schematics must be obtained or due to backorder situations. Repair and return shipping time does not

count against the original 90 day warranty period of our in-house warranty. It will be extended to it's full 90 days adding in

any "down time".
Items not displaying this symbol

have the guarantee to be "as represented" at time of sale. Different manufacturers

handle their warranty policies differently and we must abide by their policies.

Either of the above warranties are to cover and be applicable only to the actual unit purchased and does not cover any
accessories used with or connected to defective unit in any way. This is to include damage caused by or related to unit in
question ie: eaten tapes, scratched records / CD's, damaged speakers, blown tubes or any other damage or destruction of
property or life.
Once an item has been shipped it becomes the buyers property and responsibility.

Canceling an Order prior to shipment: A transaction can be stopped if called in before the close of business on the same

day the order was placed with no penalties / restocking fees and if item has not shipped. We will promptly refund / re-route

your funds back to you. Beyond the close of the original order days business and / or before the item is packed or shipped,

there is a 10% cancellation / restock charge.

Your funds will be refunded, via a company check, or credit card refund in the case of credit card purchases, the full amount,

less the 10%. This will of course follow the time allowed for clearance of the original funds if check or similar instrument (ie: not

a credit card purchase) was used. Once an item has been packed and shipped there is a 20% restocking fee as well as

original & return shipping charges. Packing & Shipping charges are not refundable.

Layaways / Hold's / Down Payments and follow up payments: Except for any additional time / custom preparation work

a unit required, these follow the same procedures stated above. 20% restock fee (+ any additional custom / preparation work),

unless funds are applied to another unit of equal or more value. The down payment can also be kept on the books as a

credit that you may also use in the future towards something of equal or greater value. Any amounts applicable to

custom / additional preparation work done to a customers specific needs are not refundable (Custom work can include,

but not be limited to the following: circuit modification, custom finish work, custom packing, custom parts ordering /

installation / building, etc.).

(Aluminum Christmas Trees, Color Wheels and Seasonal Items subject to a 30% re-stock fee). Trees and Color Wheels

cannot be returned for refunds or credit after Dec 1st. Prior to that, tree and color wheel returns subject to 30% restock fee.

Shipping is not refundable. After Dec 1st, trees and color wheels may only be returned for defective warranty replacements and

replacement parts, on the rare occasion a part should go bad. No Packing & Shipping charges are refundable.


Shipping Damage: Any item sustaining damage in shipping and requiring relief for the entire or partial purchase price is

subject to the discretion of the shipping company used via the transit insurance purchased, and abiding by each shipping

companies rules and regulations. If relief is through Oak Tree Enterprises, and not directly from the shipper to the end

purchaser / user it is after such relief from the shipper has been issued to us (Oak Tree Enterprises).
RETURNS / CREDIT MEMOS / REFUNDS:
No returns without prior authorization.

Returns will be accepted if buyer contacts us within 3 days of receipt of merchandise to inform us of the
problem, and that buyer will be returning item(s) for exchange / credit / refund.

Refunds of 'original / vintage' items, shipped from Oak Tree Enterprises, LLC warehouse currently

subject to a 20% restocking fee.

Up to a 30% restocking fee may apply to 'Drop Shipped' items, depending on original vendors policies. (see

the product pages for the applicable 're-stock' fee.

There is no fee if merchandise is exchanged for another item of the same or higher value as long as the returned

item is still in 'As-New' / completely re-saleable as new condition. Buyer is responsible for all insured shipping

charges to and from Oak Tree Enterprises, or the point of origination.
-NO REFUNDS OR EXCHANGES ON ITEMS MARKED CONSIGNMENT (C), CLEARANCE,

FINAL SALE, AUCTION ITEMS, OR AS-IS.

Normal "SALE" items can generally be returned for exchange / repair / credit / refund.
-If an "Exchange for credit" memo should be issued, it will only be available once on an original transaction. Do not return
any item without prior return authorization.

-Credits should be used within 90 days of issuance.

-Although the operation or functioning condition of an item may sometimes be indicated, it is not a guarantee or warranty of
any type unless specifically stated otherwise with this symbol

Warranty.



Expedited Shipping: Expedited shipping may be available on the item you desire. The options and charges can usually be ascertained at the time the order is placed. We will do all that is within our power and practical to accommodate your time frame. The vast majority of items shipped via an 'expedited' method will arrive within the time-frame indicated and are often guaranteed by the shipping company, ie; UPS, USPS, FedEx, etc. If you require and purchase expedited shipping on an item and it does not arrive by the originally indicated time, you may be able to request a refund on the 'shipping' charges portion. The 'shipper's guarantee' and 'relief / damages' extend to and are applicable only to the
actual and original shipping charges to your destination, charged through us by the shipper / shipping company
. Any expenses or charges associated with preparation, packaging, handling, 'off-day' ship surcharges, or any charges beyond the actual 'shipping' charges, charged through us by the shipper / shipping company are not refundable. Oak Tree Enterprises, LLC, nor any of it's companies, employees or agents are not responsible for any 'damages' of any sort you may incur as a result of tardy / missing / late / stolen / mis-directed packages. This includes costs you may incur for putting projects on hold, stalled photo shoots, stalled productions, key part installations etc.
---

POLICIES, SPECIFICATIONS, AVAILABILITY, INFORMATION
AND PRICING SUBJECT TO CHANGE AT ANYTIME AND WITHOUT PRIOR NOTICE.
Information such as "Circa" dates, original values, etc. are to the best of our knowledge. If you are critically concerned,
you should do independent research on your own prior to ordering or utilizing this information in any way.
20% restock fee applies to all returns for refund, except
for aluminum Christmas Trees and related accessories which
have a 30% restock fee.
See our "Warranties / Returns" page via the link below for more details.

*HOME PAGE* | ORDERING / POLICIES | WARRANTIES / RETURNS | Links |

$5 Surcharge on all orders under $20.
(except Amazon Linked Book orders)







CONTACT / ORDERING BY
E-MAIL:

WAIT, before you email or phone
PLEASE READ THIS:
We are not able to do
APPRAISALS or to ESTABLISH THE VALUE
of items you have or are thinking of buying from another party, please do not call or email with either of those questions! We cannot respond to those requests.
&
ALSO: When e-mailing be sure to include a RELEVANT TOPIC, ie: Brand / Model number
in the SUBJECT LINE. SUBJECT lines left empty, or with SUBJECTS like;
Hello, Hi or similar will automatically be deleted by Anti-Virus / Spam settings.
(Subject lines left empty show up as "No Subject" and are deleted automatically
by our anti-spam settings"
( STOP Please see / read the "ORANGE" paragraphs above prior to hitting this email link or calling)

sales@elementsdecor.com

Haven't received a response? See our FAQ'S page.


OR
ORDERING BY PHONE :
Toll Free (800) 806-4231 ext 2

9:30 AM- ~7:30 PM most days COLORADO / ROCKY MOUNTAIN TIME ZONE
Wondering where the "tone" you remember went?
....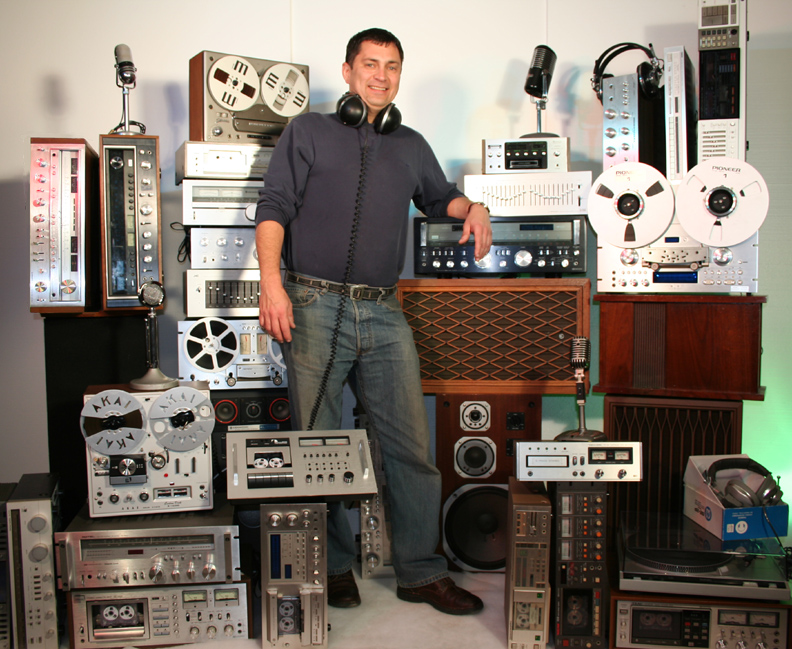 .... Surround yourself with Silver and find it again!


MAILING:
OAK TREE ENTERPRISES
PO. BOX 6182
COLORADO SPRINGS, CO 80934
U.S.A.

Before ordering by mail, please phone or email us about the item
and the details of sending your funds. Thank-you.

Copyright © 1997-2016 Elements Decor.
Elements Decor is an Oak Tree Enterprises, LLC company.
All manufacturer and product names and trademarks are copyrights of their respective owners.
All photos and text contained within this site are protected and may not be
reproduced or used elsewhere, in anyway, without including the original credit tags / text. They also must be used / reproduced in their original form and include a complimenting credit to Oak Tree Vintage for their creation. This of course includes using OUR photos and OUR text in YOUR auctions / listings. The "ELEMENTS" logo ™ is a trademark of Oak Tree Enterprises, LLC. All Rights Reserved. Site created with "Front Page" and is likely best viewed with Internet Explorer ™. Will likely work on most other browsers as well.